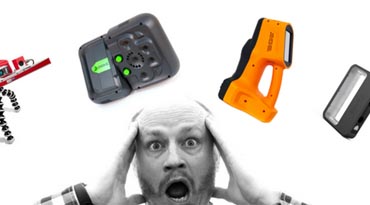 So, a knowledgeable person told you that you need a 3D scanner…but where do you start? Google it and the search term "3D scanner" will yield a million results. Now what?
So here is what I propose: ask yourself the following questions (in that specific order) and you will whittle your choices to less than a handful.
1. What is the size of the object you want to scan?
If you are looking to scan a room, a whole building or a mountain, you will need a long-range 3D scanner. Some of the better known brands include Leica and Faro and will cost you somewhere between $30,000 to $100,000. There are some more affordable alternatives like Matterport which are cheaper because they are limited in functionality.
If you want to scan objects in size between 1cm (0.5in) to 10m (30ft) you will most likely look at either laser or white-light scanners which can either be hand-held or a camera mounted on a tripod. These will vary greatly in price and functionality, but some market leaders include RangeVision, Thor3D (not to be modest here), 3DSystems, Creaform and will range anywhere between $500 and $70,000.
If you want to scan something extremely small with the best possible accuracy for applications like surface analysis you will need to look at a 3D microscope from companies like Keyence. These scanners will give you the highest resolution and accuracy but can only digitize a very small portion of your object and are generally used in specific, niche applications. Another option for small objects are CMMs (Coordinate Measuring Machines) from companies like Nikon, but those cost hundreds of thousands of dollar, so they are not for everyone.
2. Do you need color information?
Most 3D scanners do not capture color or "texture" (as color is often called in the graphics industry). Historically, that is because when 3D scanners first entered the market, they were used exclusively for engineering purposes and engineers only need to digitize the geometry of the object. 3D scanners were used solely for measuring purposes. After all, don't forget, 3D scanner's most important task is to provide the exact dimensions of the object they are digitizing.
Over the past 10 years, however, some manufacturers started adding color capture capabilities to their devices because more and more industries decided to use this technology in their everyday tasks. Museums wanted to created "online virtual museums", so they needed to capture the exact geometry of the treasured statue, as well as its color. Criminologists wanted to capture a murder scene in its entirety (not just where the victim was found in relations to the door and windows), so they can use it as evidence in a trial. Special effects graphic designers wanted to digitize an actor's face shape, as well as his coloring to allow the evil aliens to blow him up in a fantastic way using the latest software Adobe has to offer.
The point is that if you don't need color (aka "texture") information, your options remain wide. However, if you need color, then your choices narrow considerably. Only a small portion of 3D scanners on the market have that capability.
3. What is your budget?
Naturally, the answer will be: "the cheaper, the better". However, remember that the lower your budget, the more you are sacrificing in functionality and quality of the data.
The difference between this: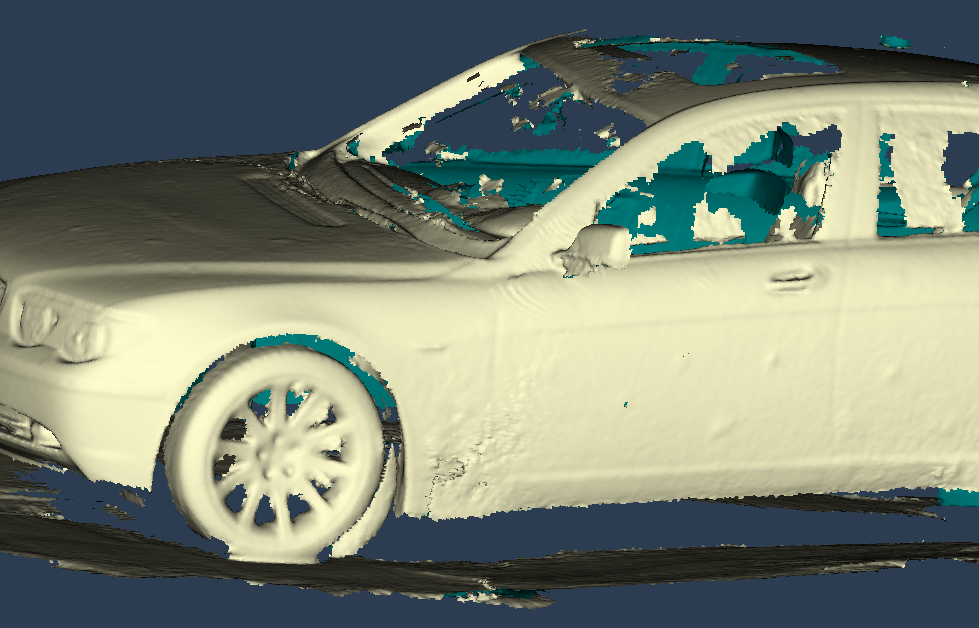 and this: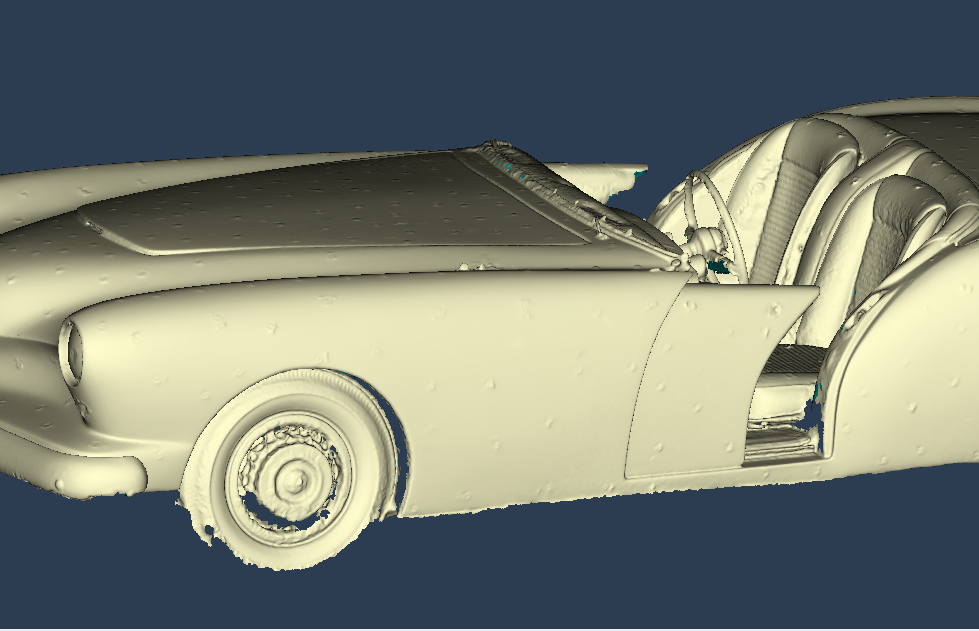 is, if you can believe it, about $10,000. It's a steep curve, to say the least.
So, to recap, start by asking yourself about the size of the object you'd like to capture, then ask if you need texture (i.e. color), then ask yourself about your budget. By answering these three questions, you will significantly narrow your choices.