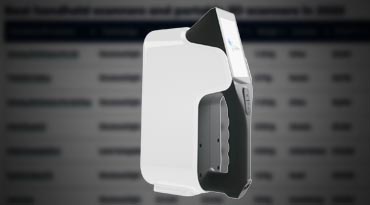 Back in 2016 we had a digest of the media publications which featured our cool software release. Nice feedback is always pleasing as it helps to move forward and inspires to offer better products. Usually we don't boast a lot about our wins thinking that actions speak for themselves and matter more than words but looking back at the turbulent months we couldn't help it. We thank the media for spreading the word about us.
1. Detailed analysis on Calibry and Calibry Nest software by Aniwaa. They also included us in the top-list of best handheld 3D scanners, which we are really proud of!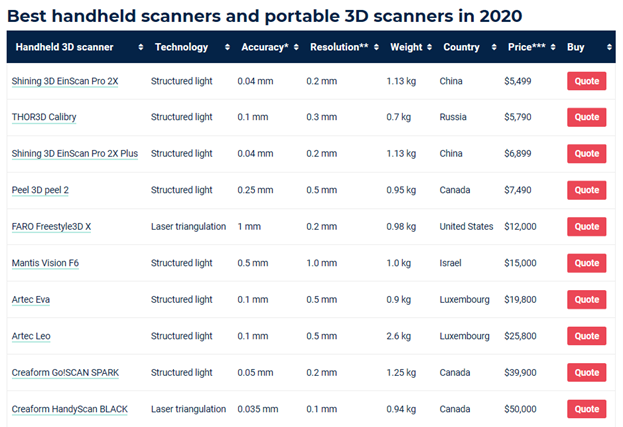 "The Calibry is a very affordable handheld 3D scanner, with the rare ability to perform large 3D scans. It does not work well on objects smaller than 200 mm in length, so it won't face most of its competitors at the same ballpark price.
Its hardware is a success, with a large, easy-to-use touch screen interface paired with a lightweight yet robust body.
Calibry Nest software is great for beginners and people who don't want to dive into complex functionalities. It does the job while keeping it simple. Nevertheless, it is very slow and its progress bar makes it frustrating to use." © Aniwaa
The feedback was very valuable as we really improved Calibry Nest since then, making it a lot faster and even more user-friendly. By the way, we've released a new update! We are very much excited to show you the new improvements that have been made.
2. A massive and detailed review on Calibry by Fabbaloo. Four (!!!) huge articles on testing the scanner and the software.
"After using the Calibry handheld 3D scanning system for several weeks, I am quite impressed with the device's capabilities. It is easy to assemble and operate, while producing excellent 3D scans using a variety of techniques. <…>
It seems pretty clear that those who built the Calibry also use it themselves, as I constantly encountered ease-of-use features. These made it a breeze to learn and use this device. <…>
There's one more thing that I should mention about the Calibry 3D scanner: its price.
Handheld 3D scanners have traditionally been quite expensive. My first experience with one was a unit that cost well over US$60,000, and frankly it did not produce scans as good as what I obtained with the Calibry. It was also a lot harder to use. <…>" © Fabbaloo
3. A review by Joe Telling on the You-Tube blog 3D Printing Nerd. Calibry scan data was compared to the ones received earlier in the scanning booth – both scans were 3D printed. We are proud Calibry did a great job!
"The detail is fantastic. If you look, you can see the drawstrings on his hoodie. You can see the thumbs right there <…>" ©3D Printing Nerd.