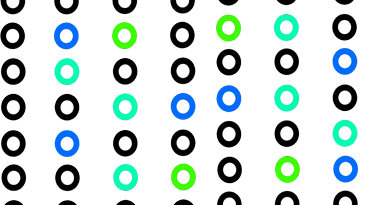 As a support technician, I often get asked questions about the calibration process and the calibration board that ships with the Calibry scanner. One of the most frequent questions is:
"My board is not exactly at a 90 degree angle to the floor – will this affect accuracy?"
The answer is "no, it will not have an effect on accuracy". But why, you may ask, since other 3D scanners are so stringent about their calibration boards (some are made of very heavy material, specifically so that the board is never warped and is always perfectly straight)? It's simple, Calibry uses a different approach.
The two halves of the calibration board are seen and analyzed by the scanner individually. It means that even if the two halves are not perfectly aligned, as in the picture, the calibration quality will not be affected.

During calibration, the software is searching for the exact center of each individual dot. It does not matter if the board is slightly skewed. Even if the program sees an ellipse instead of a perfect circle, the center of that shape will not change position.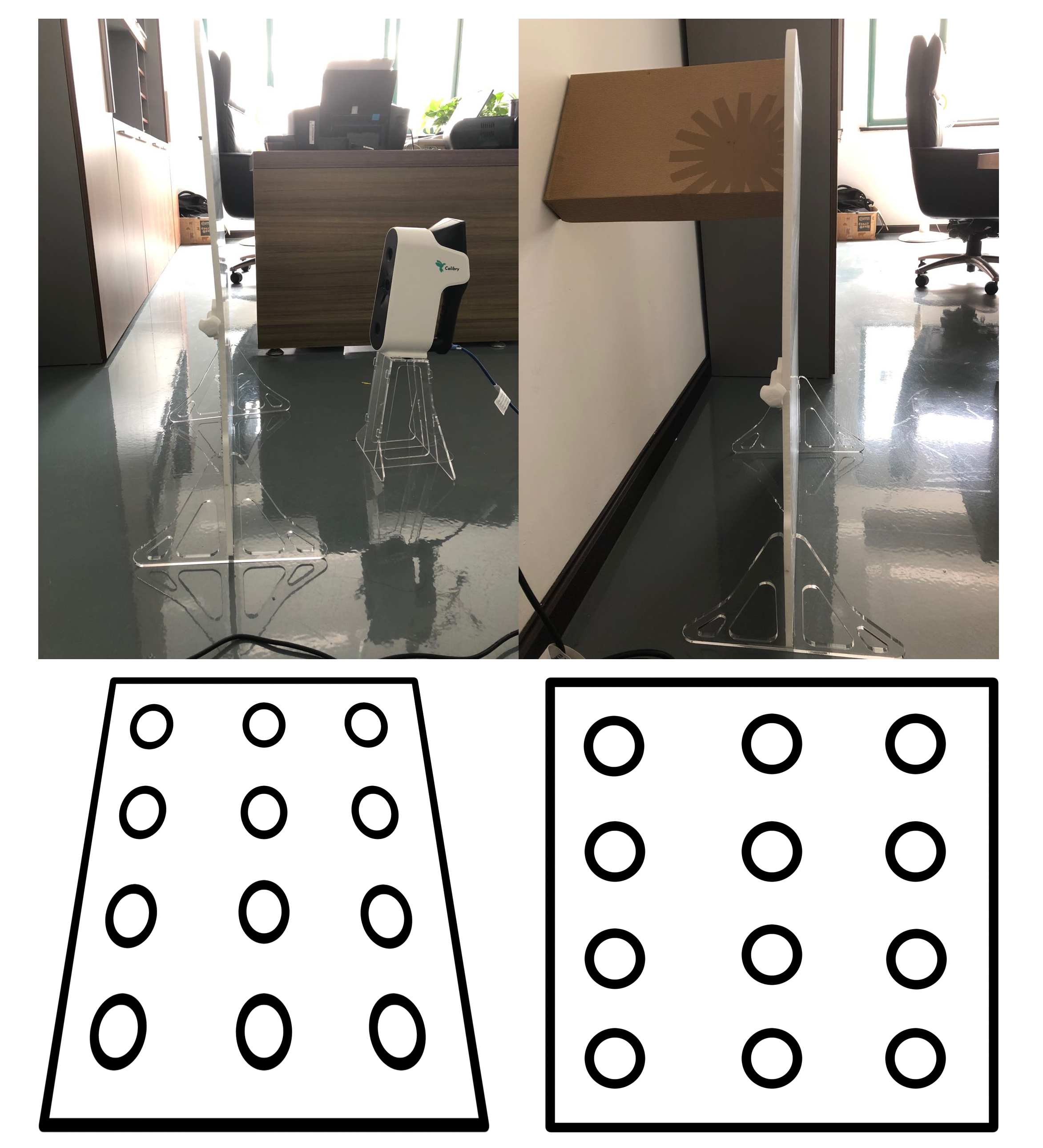 Calibration improves accuracy and I recommend using this utility every 3 days for best results.
-- Peter K.
Support Technician