Quicksurface is a stand-alone program, which is compatible with Solidworks (able to save the history tree and export it into Solidworks with a model). Made specifically for those users, who are new to reverse engineering, it offers the most essential tools.

Even though the software has the same mesh-to-CAD logic as its peers, it has a couple of interesting interface solutions. For example, the developers made a more visual representation of a coordinate systems with easy manual control, meaning that you can move a 3D model along xyz-axis with a mouse click. On the screenshot below it is illustrated that the user can choose the axis from the dropdown menu and adjust the parameters according to the needs.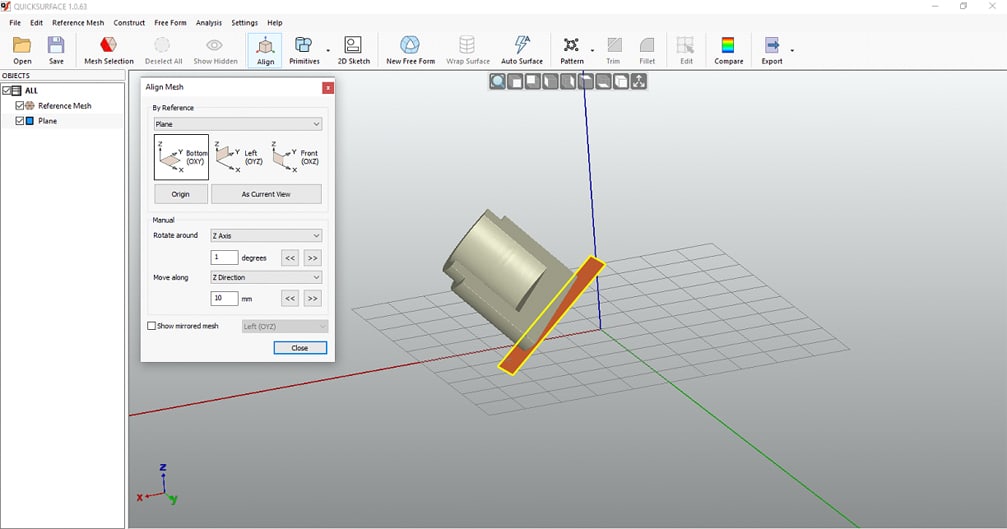 Image 6. A screenshot of Quicksurface interface with a coordinate system.
Most of the tools of the software are manual, the interface is intuitive. The software offers suggestions during each step of the workflow.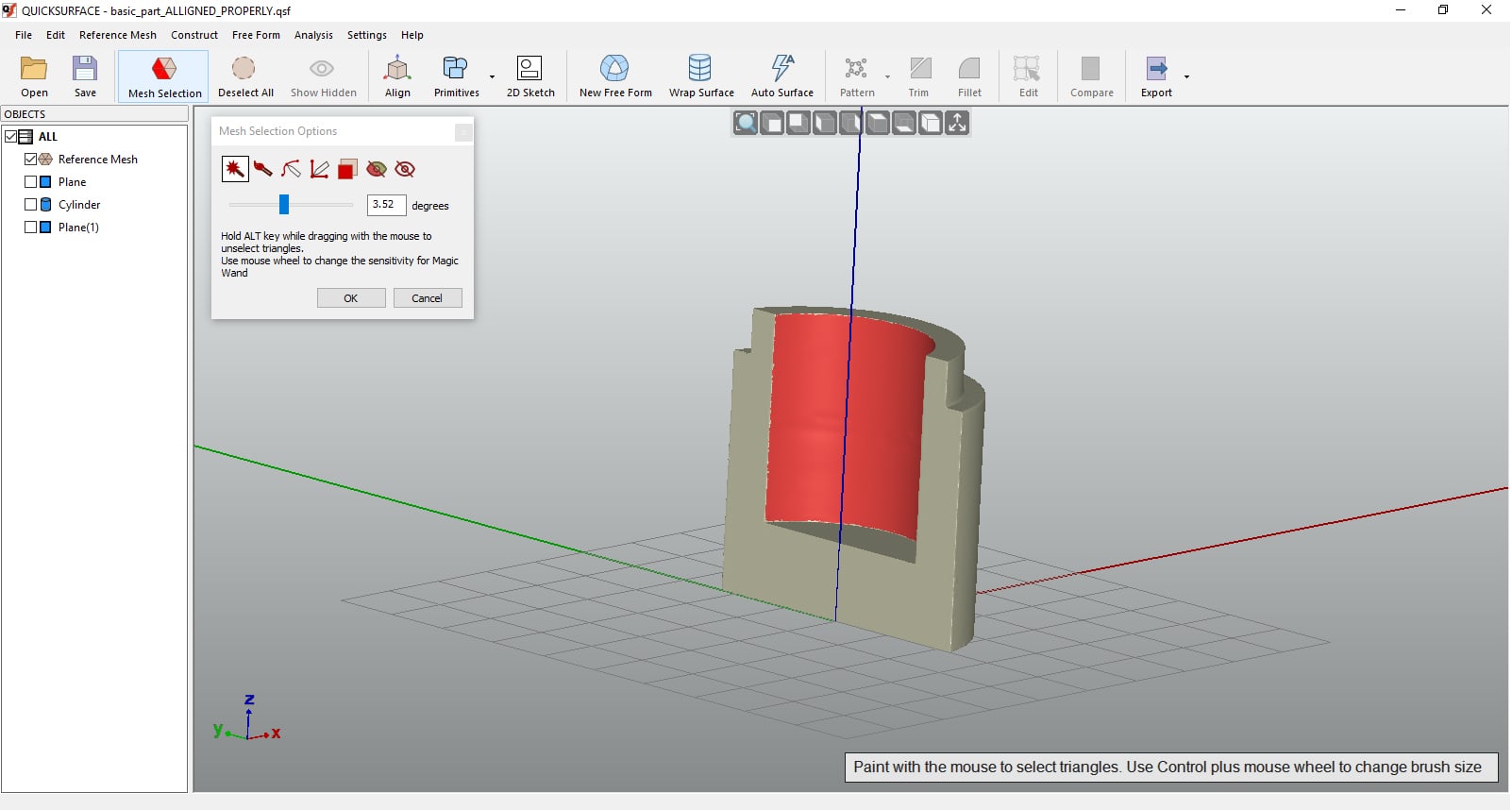 Image 7. An example of the suggestion
However, unlike Geomagic products, the software doesn't allow amending the mesh if the need arises. This means that you have to import an already prepared mesh (for example, with filled holes, decimated, etc.)


Limited number of manual tools may be extremely helpful when working with simple engineering parts. Complex meshes might require strong engineering skills.


Even though we placed this bundle in the group "Mesh-to-CAD conversion of mostly mechanical parts", freeform and organic mesh conversion is also possible in Quicksurface. The work with freeform objects is mostly manual, too.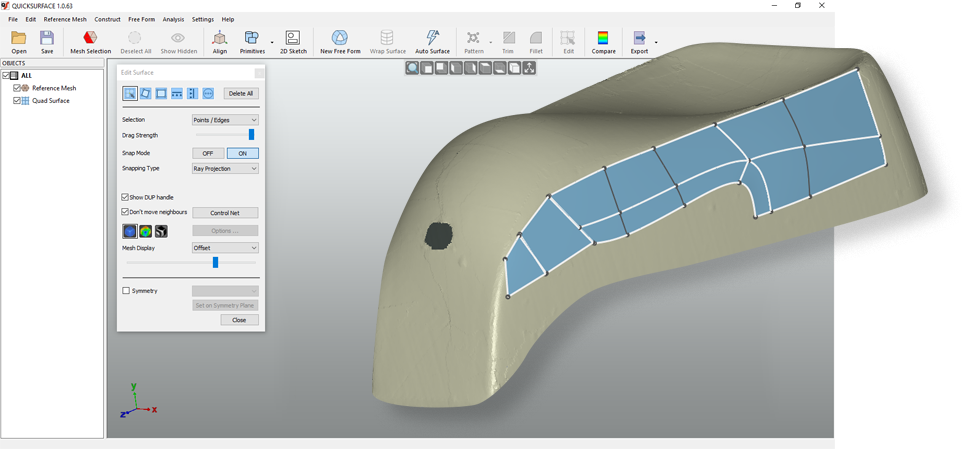 Image 8. Freeform mesh-to-CAD conversion by means of surface modelling.