What software is right for me?
Geomagic by 3D Systems offers a variety of software
programs for a variety of engineering tasks.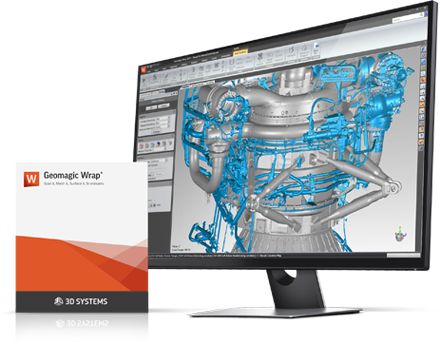 Geomagic Wrap
Geomagic Wrap enables you to convert point cloud data and 3D formats (STL., OBJ.) into 3D polygon meshes and amend a 3D model with built-in tools from Geomagic. Apply and edit textures or unwrap the model about its central axis.
Download Geomagic Wrap brochure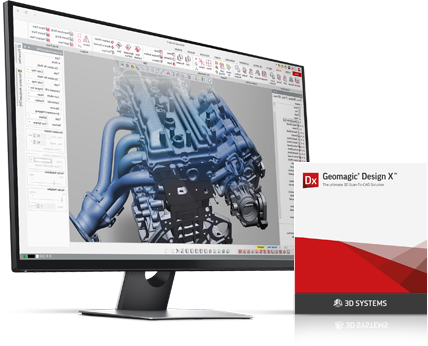 Geomagic Design X
Geomagic Design X helps to reverse engineer a 3D scan into a parametric CAD model.
The software delivers output to SOLIDWORKS, Solid Edge, Autodesk Inventor and other established CAD programs.
Download Geomagic Design X brochure