FOLLOWING "SCANNING HUMANS" WEBINAR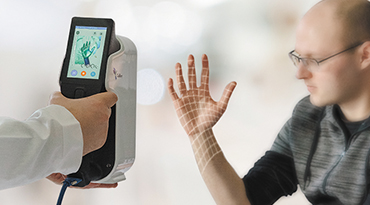 On the 9th of June we held a webinar dedicated to human scanning. The specialists explained the differences between the Calibry and Calibry Mini 3D scanners in terms of body scanning, showed recommended setup for a proper T-pose and gave some tips on how to overcome typical challenges when scanning people. At the webinar our technical specialists demonstrated demo scanning of a full body with Calibry 3D scanner and face scanning via Calibry Mini.
The video is available for the general public on our official YouTube channel. More useful webinars are soon to come, so stay tuned!