Medical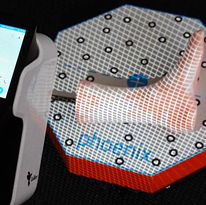 24 Aug 2020
DOCTORS ARE OVERWORKED! A 3D SCANNER CAN HELP
Phoenix GmbH & Co. KG is an engineering services company that specializes in product development using 3D printing and 3D scanning in the field of elite sports and orthopedics. Last year, their client, an orthopedic clinic in Germany, asked Phoenix to develop a manufacturing process to reduce their doctors' workload. The "old way" of creating orthosis for children was very inefficient.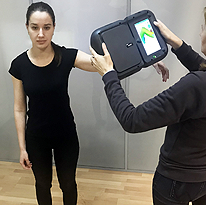 07 Dec 2018
TIPS AND TRICKS TO SCANNING A HUMAN BODY
We are frequently asked by orthopedic manufacturers how to scan a human body properly. Are there any special dos and don'ts we would recommend? Well, scanning a human doesn't differ much from scanning a sculpture, but there are best practices to follow. It is important to remember that during scanning...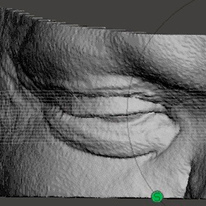 19 Apr 2018
Creating eyes, ears, and lips
In December 2017, INSTOK AUDIO, a large medical manufacturer, largely known for its superior, custom-made hearing aids, purchased their first Drake Mini scanner. The company wanted to harness the power of 3D scanning to create more realistic face-prosthetics (i.e. ears, eyes, chins, noses) in their Protez-Studio subsidiary.