THE INDUSTRY LIKES US!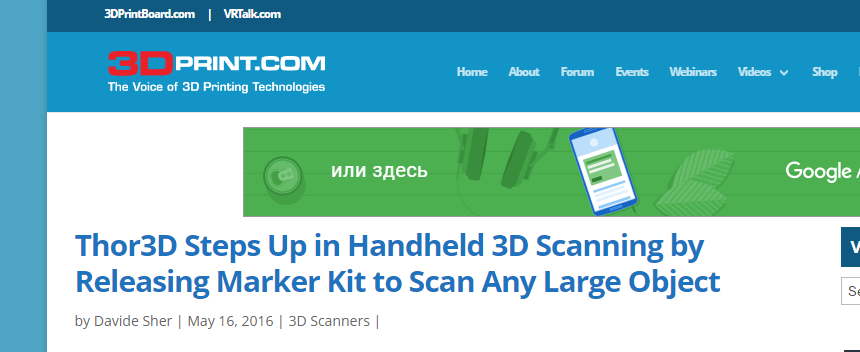 Ok… so maybe we're tooting our own horn a bit, but we've had such positive feedback over the last two weeks, we can't help ourselves.
Our latest software release (Thor3D v1.2) enabled our flagship 3D scanner to scan any large object. This was big news for our partners and clients, but the 3D industry seems to have understood the "coolness" of this release as well. We thank our journalist friends for "getting it" and spreading the word. We promise to keep churning out new and news-worthy stuff!
Articles about us in: