Case-Study: Thor3D helped in designing a car snorkel using 3D equipment and software
In short: PICASO (a 3D printer manufacturer) together with THOR3D improved the car body structure (snorkel design and installation) by using 3D technologies.
The aim: The goal was to create an air intake for the customer's vehicle, which could operate in off-road conditions.
Instruments: Calibry 3D scanner, Picaso Designer XL 3D printer, Calibry Nest software, Geomagic DesignX and Siemens NX.
Achieved results: A custom-made snorkel was made and showed itself perfectly well in off-road driving conditions.
A PICASO customer has ordered a custom snorkel, which was needed for off-roading. The main purpose of the snorkel is that it doesn't allow water or mud to enter the air intake system and damage the engine when wading through waterlogged roads or even rivulets.
There are many off-the-shelf solutions on the market, but the customer wanted the design and production to be one-of-a-kind. So, it was the right job for 3D-equipment.
First, a specialist scanned the car body with a Calibry 3D scanner. Since the customer wanted a complete model of the car (for his own purposes), it was scanned as a whole, but later only a part of the scan was used. Scanning the hood and the windshield took 10 minutes and post-processing in Calibry Nest took 15 minutes.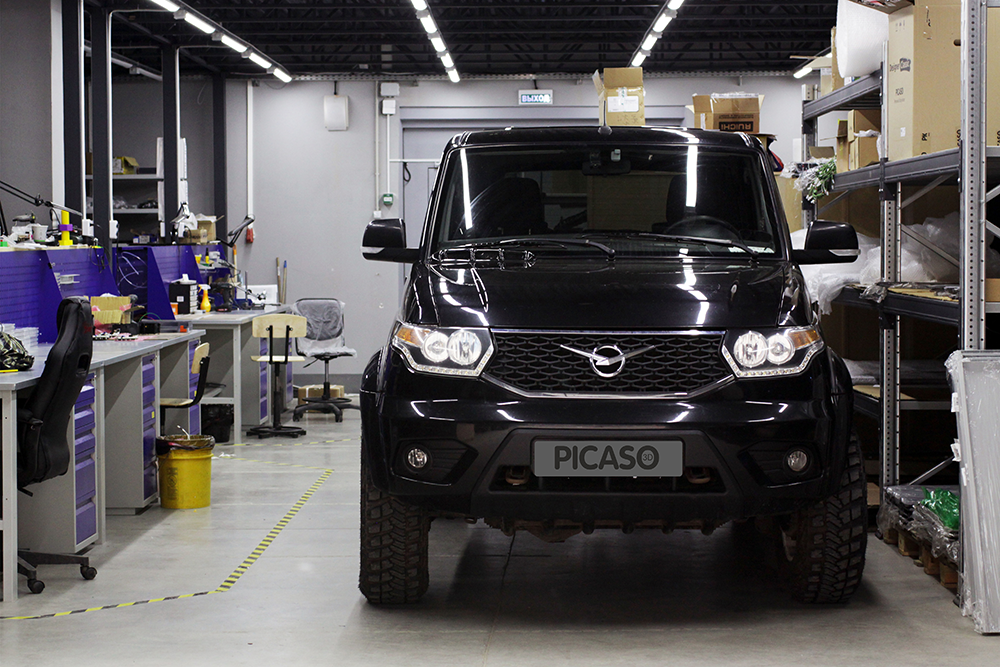 Image 1: The car before scanning.
Calibry can scan dark and glossy objects, but since the data was supposed to be used in reverse engineering, the car's body was sprayed with matting spray, and markers were applied to get the most accurate data.
Picture 2. Preparing the car body for scanning. Application of matting spray.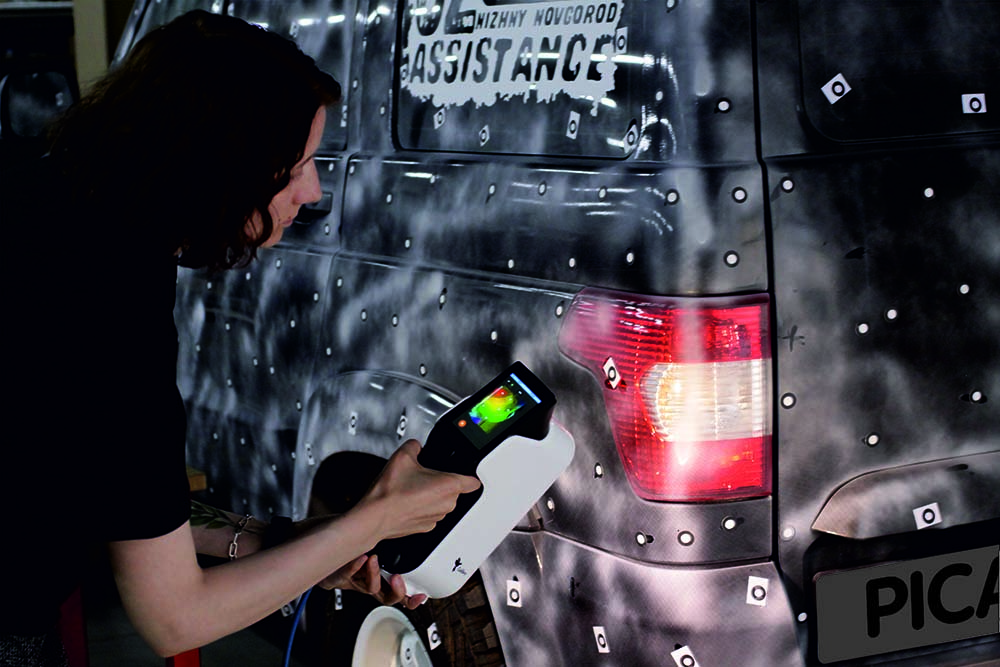 Image 3. Scanning the vehicle with the Calibry 3D scanner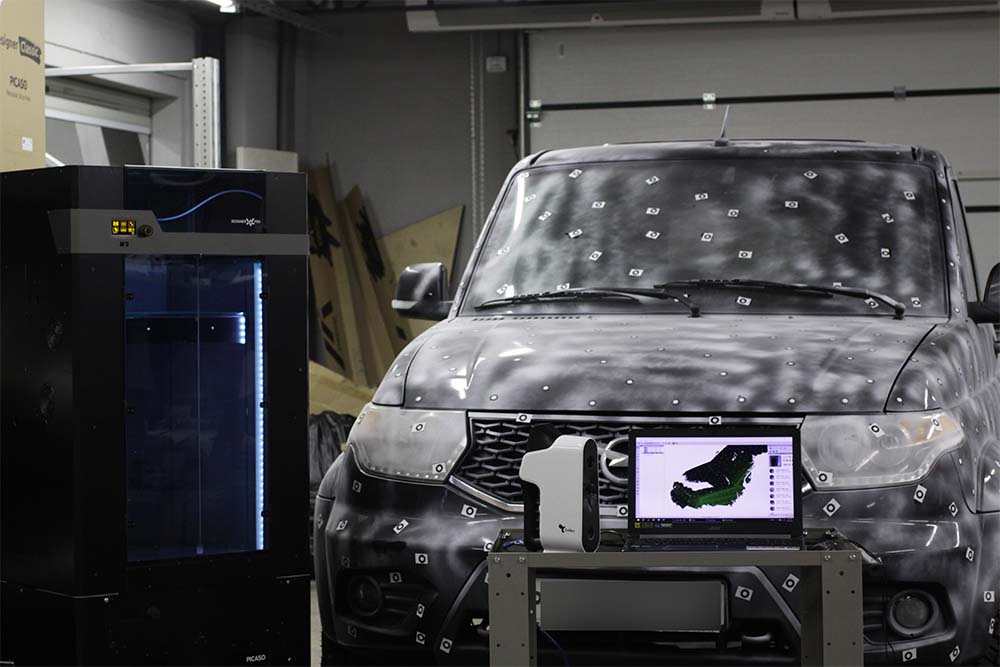 Image 4. Scanning


Image 5. Reversing a 3D scan into a parametric model in Geomagic Design X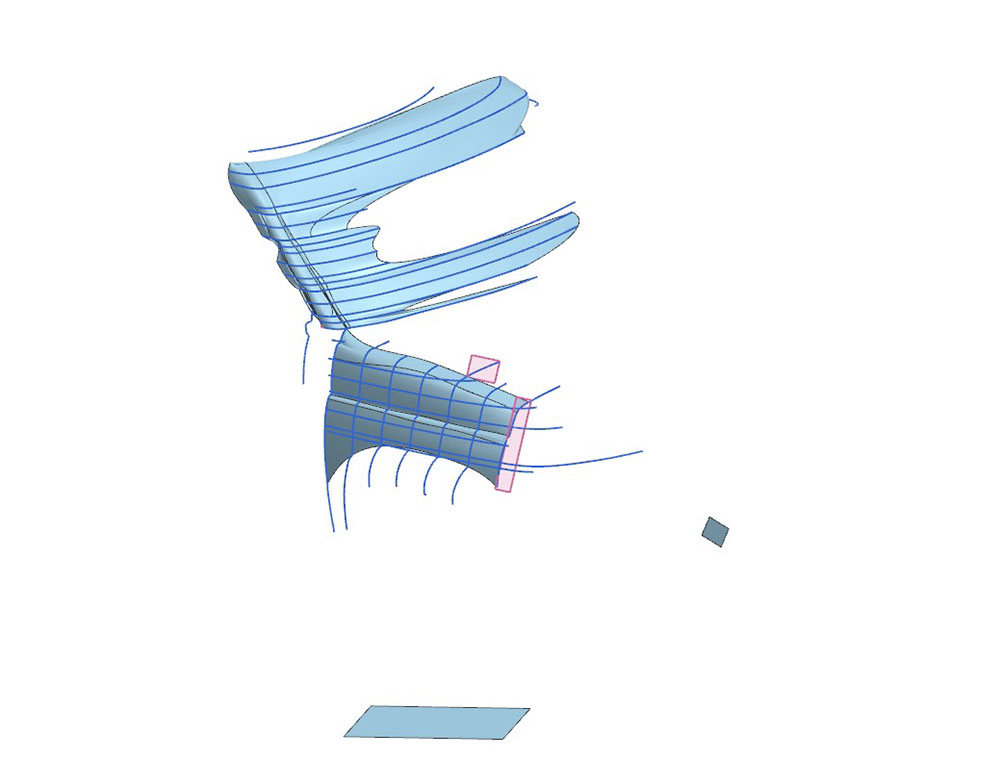 Image 6. Siemens NX

After processing the point cloud in Calibry Nest, the scan was turned into a solid model. The work was performed in Geomagic Design X.
The next task was to design the air intake itself: it had to be made by analogy with other snorkels, while repeating the geometry of the car body.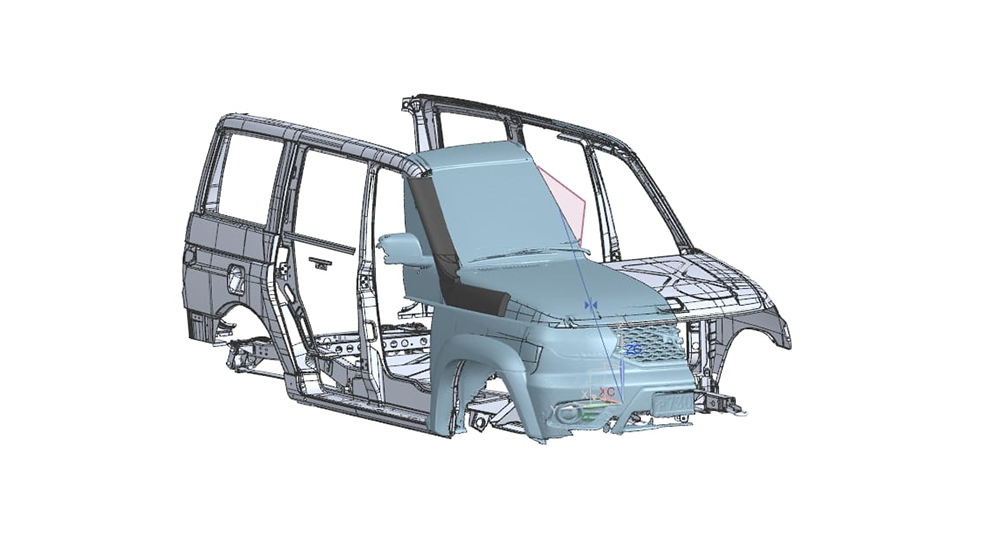 Image 7. Aligning the 3D scan with the CAD model from the factory

After designing the air intake and comparing the final model with the CAD original, the snorkel was printed on the Designer XL 3D printer from plastic. The snorkel was successfully installed and tested by the owner.