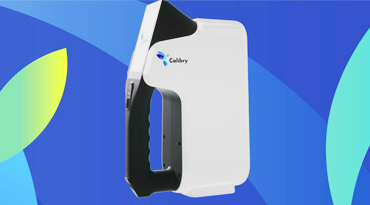 Last weekend, a large exhibition of modern additive technologies TCT Asia 2019 ended in Shanghai. It was obvious how significant the 3D scanning theme is for those, who are involved in the reverse engineering, prototyping, orthopedics and VR in Asian markets. A dozen and a half of Chinese developers presented their products for object digitizing. Even in a densely competitive environment as it was, the novelty from THOR3D, the Calibry handheld scanner, not only did not go unnoticed, but also aroused the increased interest of the professional audience.
The ability to operate the device via touchscreen, scan dark objects even in conditions of intense illumination and get a complete polygonal model of the object with excellent textures in just a few minutes of processing – these advantages have been noted by numerous booth visitors.
Yes, there is still a lot of work ahead. As manufacturers, we have yet to improve the user interface in the coming months, add several convenient functions to the software for model processing and conduct several metrological tests.
Thanks to the professional enthusiasm of our colleagues, talented engineers and programmers, as well as the effort of all our numerous partners, we are determined to make Calibry one of the best industry developments of 2019.
So, stay tuned!
--- Vadim Fomichev
Sales Director