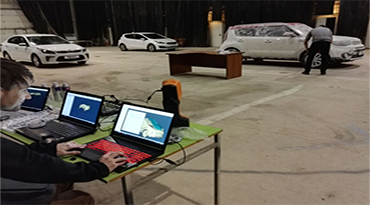 When you work with 3D scanners, top-notch technology is all around. This time we had a chance to test MSI laptops and compare how they cope with post-processing! The result turned out to be interesting…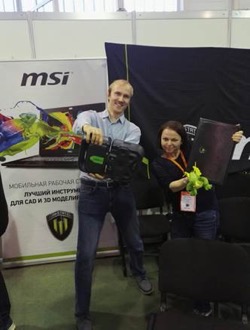 We met the MSI guys in November at the 3D Print Expo in Moscow. Artyom Kormiltsev, MSI sales manager, came up to us and suggested a cool experiment – to compare their laptops with the ones we were currently using, ASUS. Enthusiastically, he described MSI characteristics and assured that their laptops would operate faster. The plan sounded ambitious, but we decided to give them a try. After all, there was a big project ahead with KIA and FIFA Soccer World Cup Championship.
Sounds intriguing, heh? Yes, we were
excited to lend our scanners to help KIA film a commercial for the World Cup in Russia. They needed THOR to make precise car models, so later they could draw realistic shades.
We brought one THOR3D scanner and two laptops to the set and the work started. It took about 15 minutes to prepare the cars (spray them with matting spray) and put the markers on. Scanning took 30 minutes. Then, it was time for post-processing and so the MSI challenge.
Both laptops (ASUS N550JV and MSI GS63VR) had 2.6 GHz Intel Core i7 processor.
ASUS discreet graphics - NVIDIA GeForce GTX 950; RAM – 16 GB.
MSI discreet graphics – NVIDIA Quadro 4000; RAM 32 GB.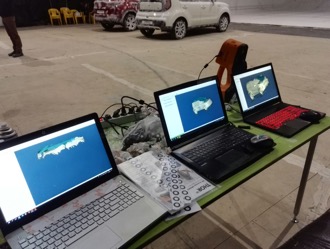 Post-processing of large objects takes a lot of time. Each scan contained over 7 000 frames. The laptop race began and we watched it eagerly. Processing time on MSI was 1 hour 7 minutes 22 seconds, while ASUS – 1 hour 10 minutes 55 seconds.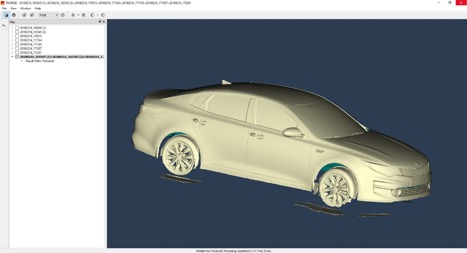 A screenshot from MSI laptop. Processing time - 1 hour 7 minutes 22 seconds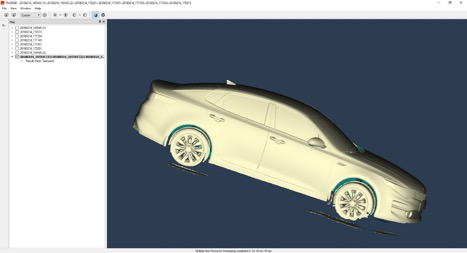 A screenshot from ASUS laptop. Processing time - 1 hour 10 minutes 55 seconds
The time difference was only 4 minutes and even that's not very impressive considering that the MSI laptop had more RAM. So why did we become big fans of the MSI machine? First of all, because RAM enables you to download big amounts of scanned data and process large objects. Each car was worth 7000 frames. Since we digitized 5 cars, we had 35 000 frames to post-process. MSI laptop managed to process data of 3 cars simultaneously due to bigger RAM (21 000 frames), while ASUS - only one and a half (10 500 frames). Second of all, a great surprise for our team that is always on the road - the weight. 2.8 kg (ASUS) vs 1.8 kg (MSI). Our ASUS workhorse held up great during this challenge from MSI, but next time, somebody asks what laptop we would recommend for 3D scanning, we would definitely speak favorably of MSI as well.
Victoria
Marketing Manager