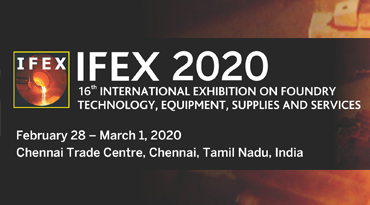 From February the 28th till March the 1st IFEX 2020 show will take place in Chennai, Tamil Nadu (India), where MONOTECH SYSTEMS LIMITED, Indian partner of Thor3D will show Drake 3D scanner.
IFEX 2020 will be attracting a wide range of representatives, from buyers and sellers, to trade associations and the media. The exhibition will cover such industries as robotics, foundry services, casting machines and other.
We welcome everybody to visit our partner at the 16th International Exhibition on Foundry Technology, Equipment, Supplies and Services. The expo will take place at the Chennai Trade Center.