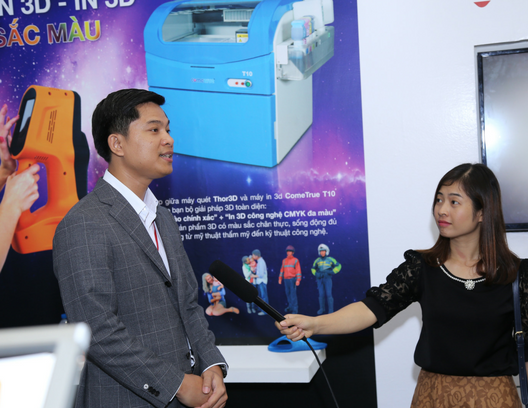 This week Bình Dương Province in Vietnam welcomed more than 250 companies to represent radical ideas and technologies from all over the world at the annual trade show Vietnam Industrial and Manufacturing Fair 2017. The exhibition halls became a meeting place for companies from Singapore, Switzerland, USA, Portugal, Germany, United Kingdom, Taiwan, and Russia.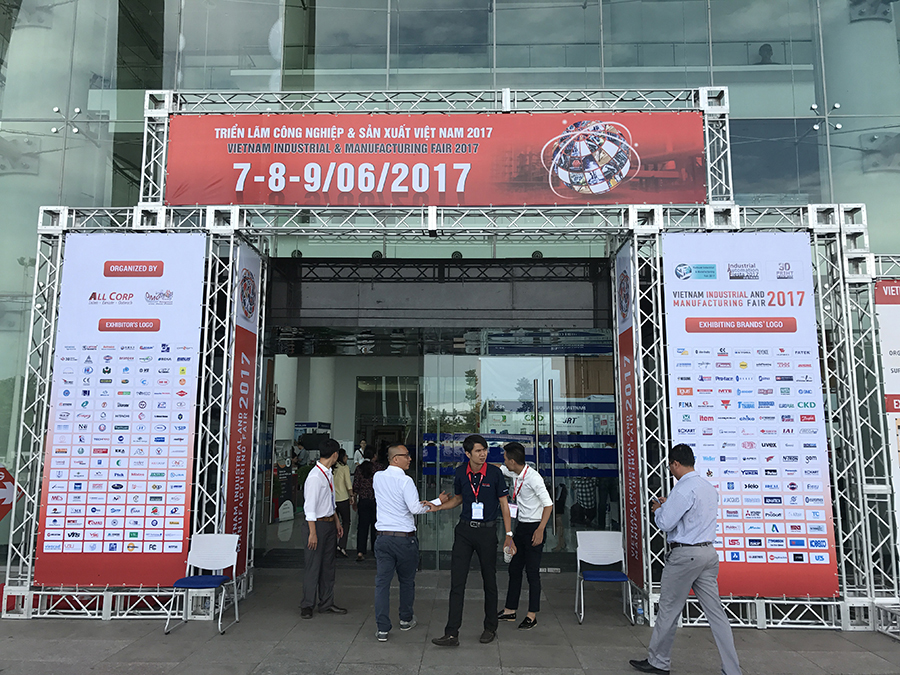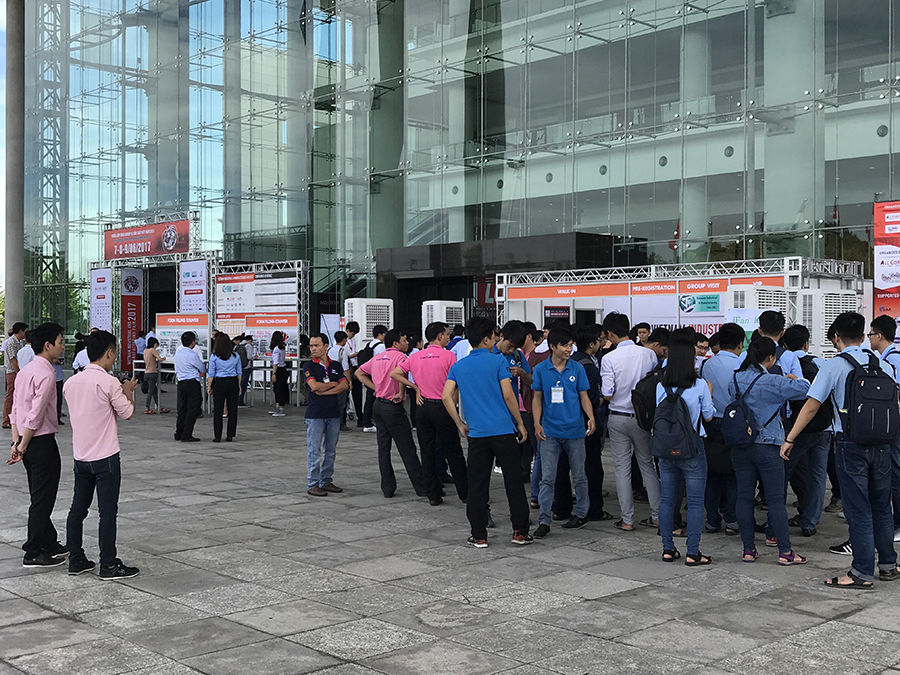 For the visitors convenience, the event was divided into three thematic sections: manufacture, automotive industry, and 3D printing. 3D Smart Solutions — our partner and representative of our technologies in Vietnam is the leading supplier of 3D printing and scanning solutions (including both hardware and software) on the Vietnamese market. We are very happy and honored that it is them who introduced our innovations at 3D Print Fiesta that brought together an international audience with a high level of knowledge and expertise.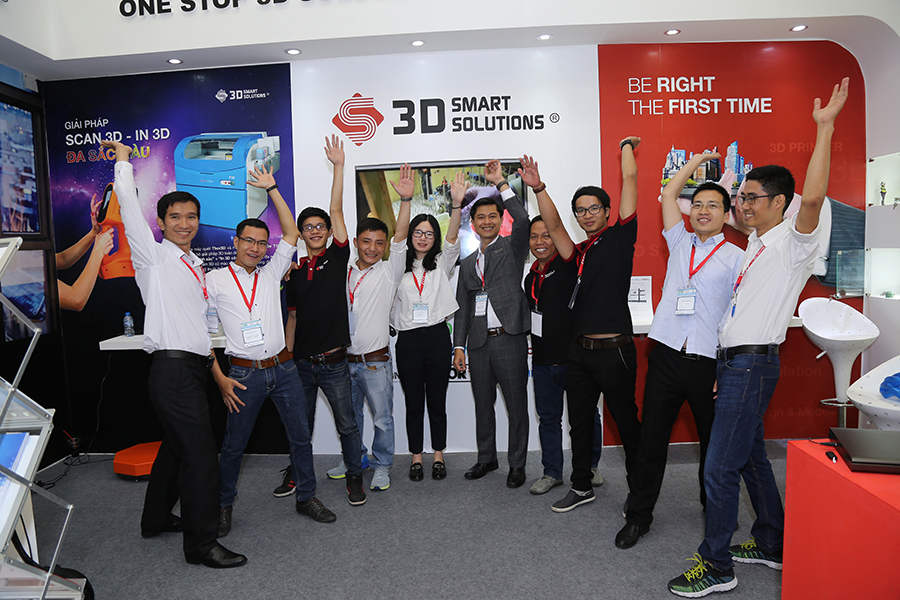 Every year participation of 3D Smart Solution team involves an active program and this time was no exception. The company gave a presentation, which promoted the idea of applying 3D scanning and printing technologies in such educational institutions as universities, schools and on relevant training courses. 3D Smart Solutions representatives shared with the exhibition participants and guests some examples of successful technology integration in the education sphere addressed the topic of Industry 4.0 and illuminated some risks, which educational institutions face when investing in expensive 3D equipment.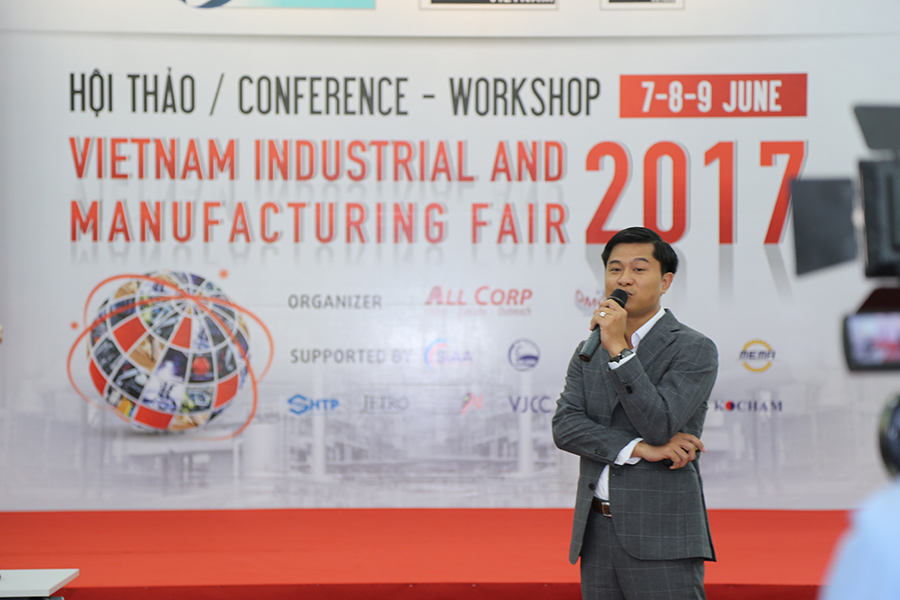 3D Smart Solutions has a diverse and extensive product portfolio, but due to time constraints, limited demonstration space and other specifics of the event, the company has decided to bring only two devices from 3D scanners category: Thor3D and Shining 3D scanners. This helped to attract to their stand a broad spectrum of clients from various industries, with different needs and resources.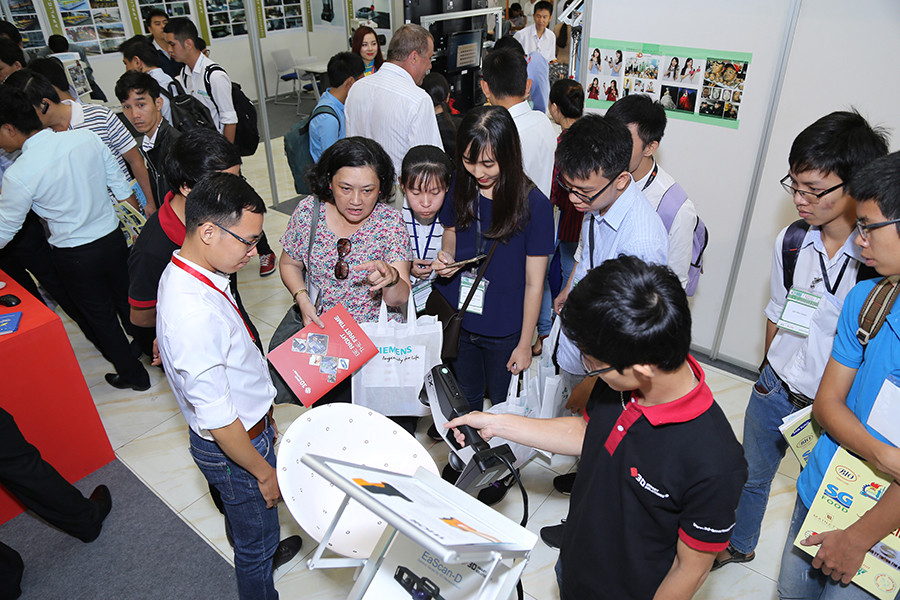 Thor3D scanners have been introduced as the most effective tool for digitizing humans. The easiness with which one can get a digital colored copy of her/himself by just standing on the rotating platform for several seconds has caught the attention of so many visitors to our partner's stand, which the latter did not anticipate and simply could not deliver 3D models to everyone. After leaving their contacts though, exhibition guests received their files via email at the end of the exhibition, and thus everyone was pleased.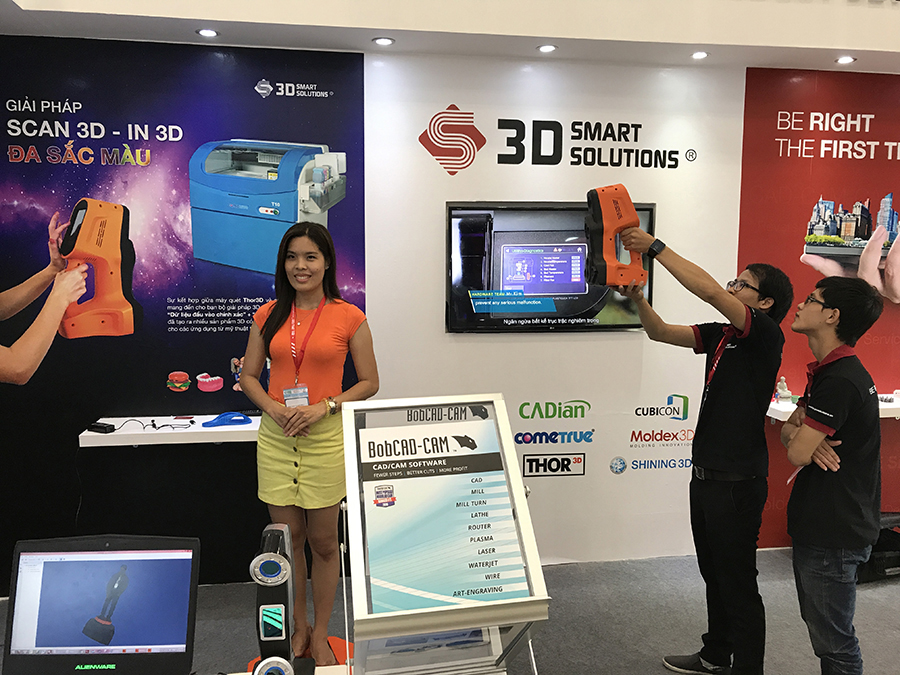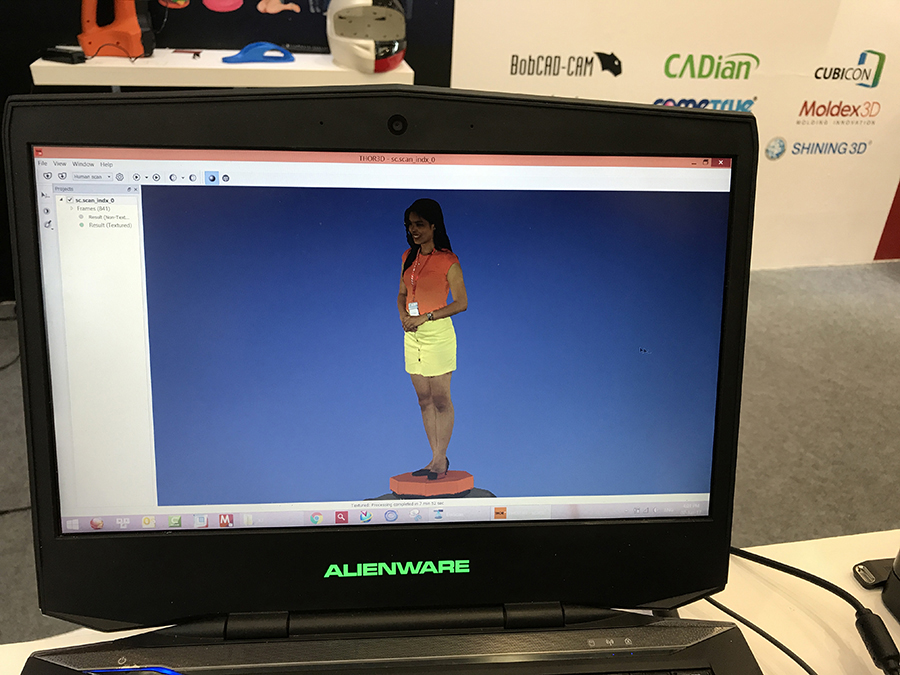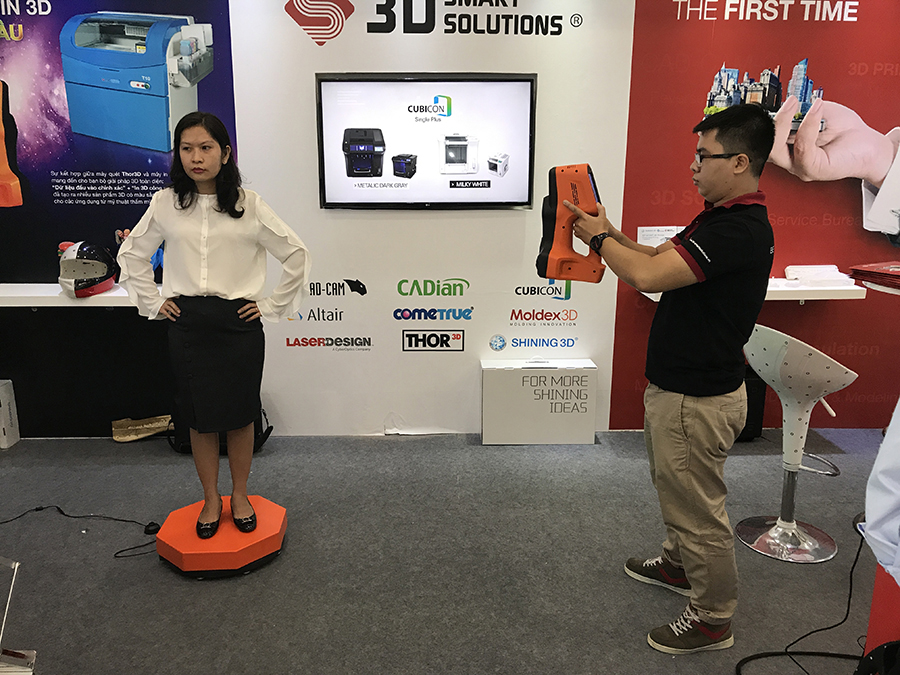 The preparation for the Vietnam Industrial and Manufacturing Fair 2017 has started a year before its actual conduction, and during this whole period, the event organizers have been actively promoting the exhibition, distributing information about it in order to attract more and more companies and guests from various segments of the industry. As a result along with those wishing to be scanned, our partner's stand has seen a great deal of clients from reverse engineering, industrial design, dentistry, medicine and wooden industries, who were interested in professional Thor3D 3D scanners. And this is not surprising, because in this spheres high level of detail is of paramount importance. In these industries, a scanner is primarily considered as a high precision measuring device, which gives an opportunity to get such a result which otherwise one could hardly achieve using for example CAD instead.

Thor3D wishes to thank 3D Smart Solutions for putting so much time and effort into preparations for this Fair and looks forward to next year with great anticipation.