Today, Thor3D released its latest version of Calibry Nest software. This version (3.4) is full of new features that will surely delight users. Some of the more notable features include:
"Stereo-marker" tracking – a brand new, sophisticated algorithm will now significantly improve marker-tracking mode. This will make scanning using markers simpler, faster, more reliable and more accurate. Important for: anyone who uses markers in their daily work.
"Priority" mode – a new selection brush, which enables users to indicate which part of the scan are important, thereby ensuring that best possible accuracy of the most vital parts of the surface. Important for: all users.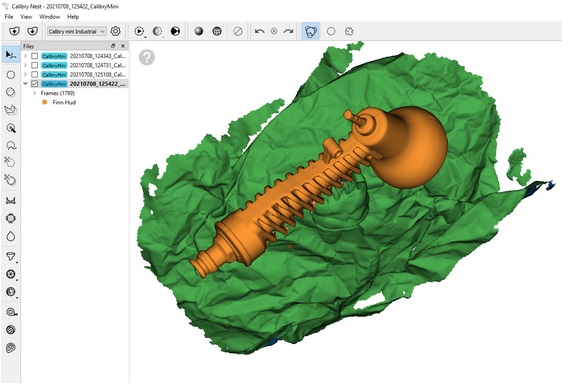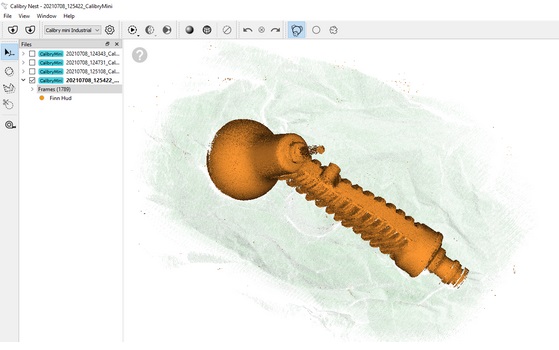 Improved accuracy and speed of software – by optimizing key algorithms such as Global Registration and Texturizing, we were able to noticeably improve performance and results of Calibry Nest. What used to take 5 minutes in software, is now done in less than a minute. Important for: all users.
Magic Brush – this brush allows you to correct texture right on the model without the need to export into Photoshop or similar software. Works great for removing markers from surfaces or blemishes on skin. Important for: any user who captures not just geometry, but color.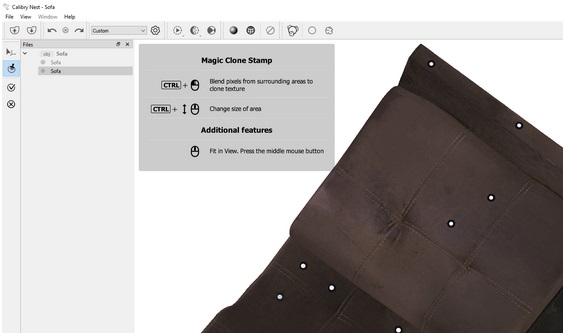 Welcome screen – this pop-up screen at start-up gives users the ability to quickly find the latest project they were working on, see the latest news from Thor3D and for new users, go through a tutorial.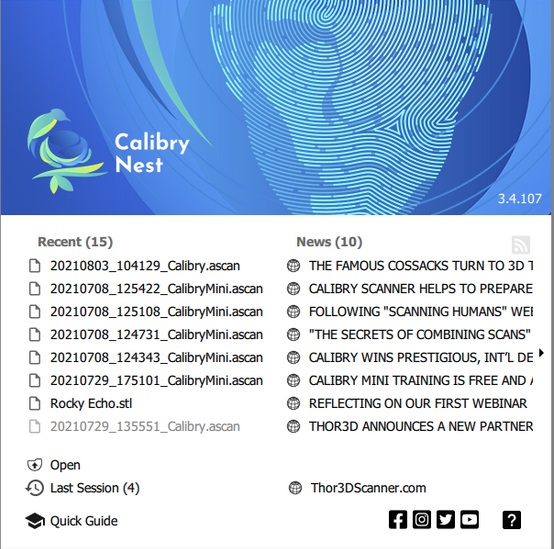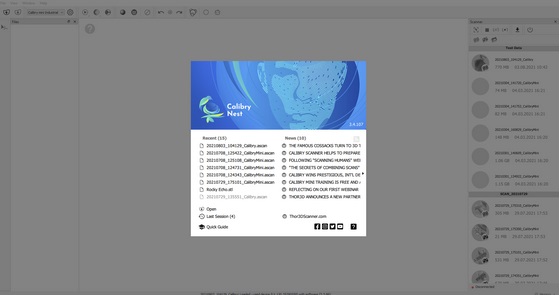 "Bridge" function – a new, sophisticated way to fill holes. Important for: all users.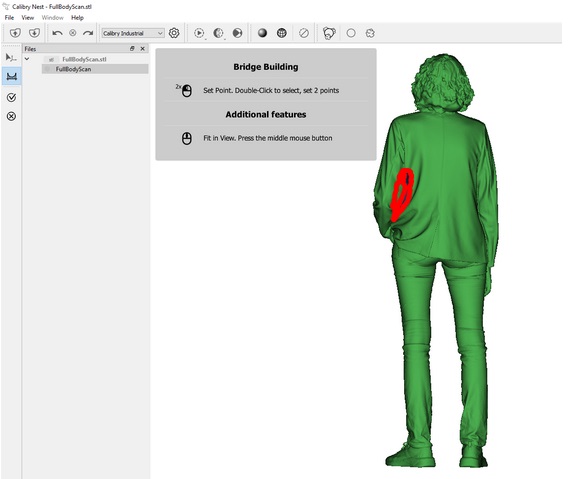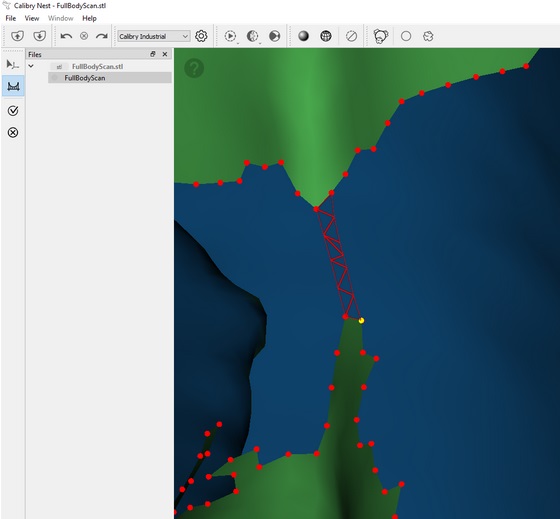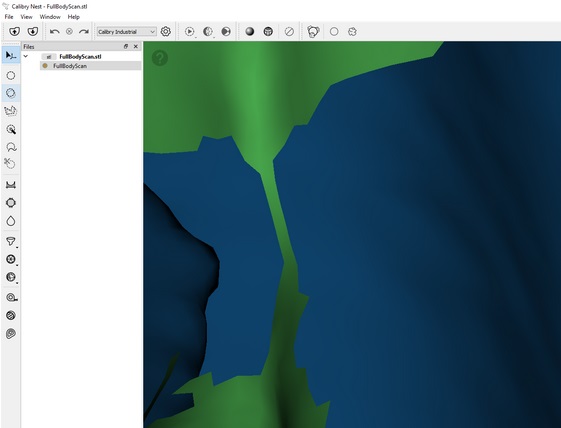 Undo/Redo for selection tools – allows users to cancel their last action during selection process, instead of starting their selection from scratch. Important for: all users.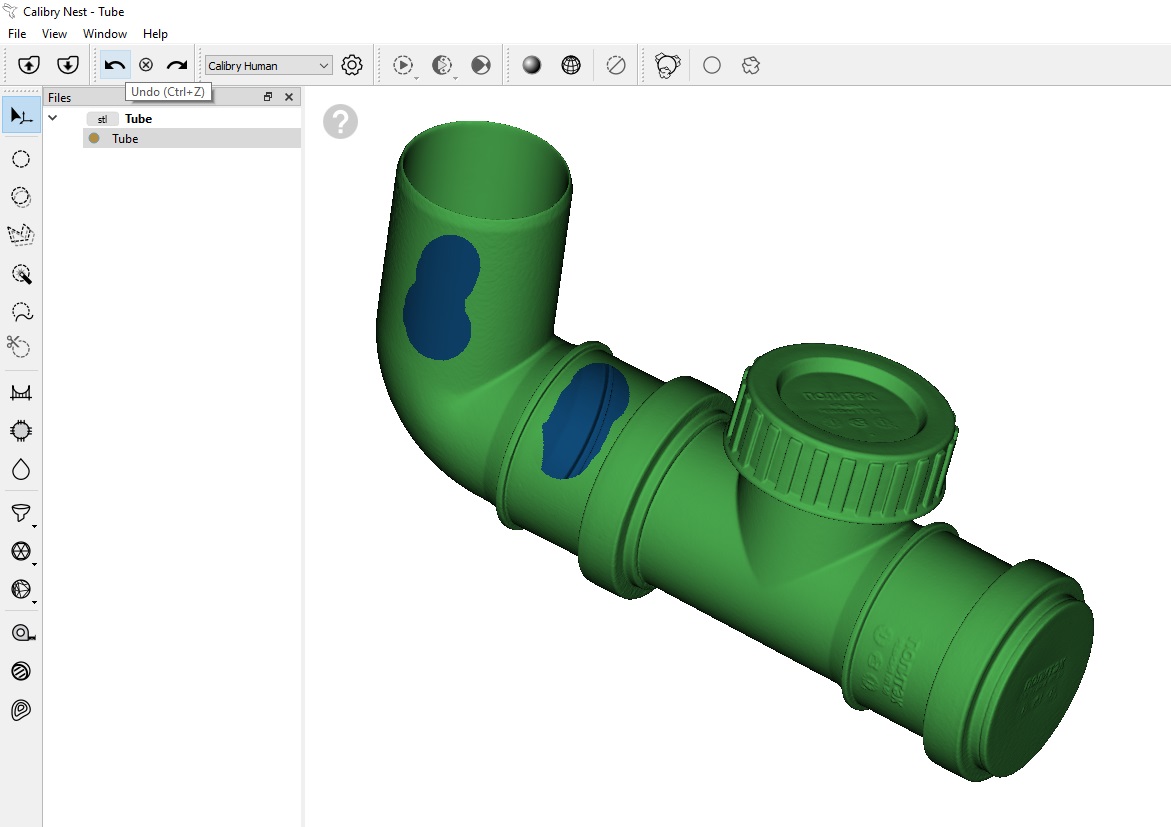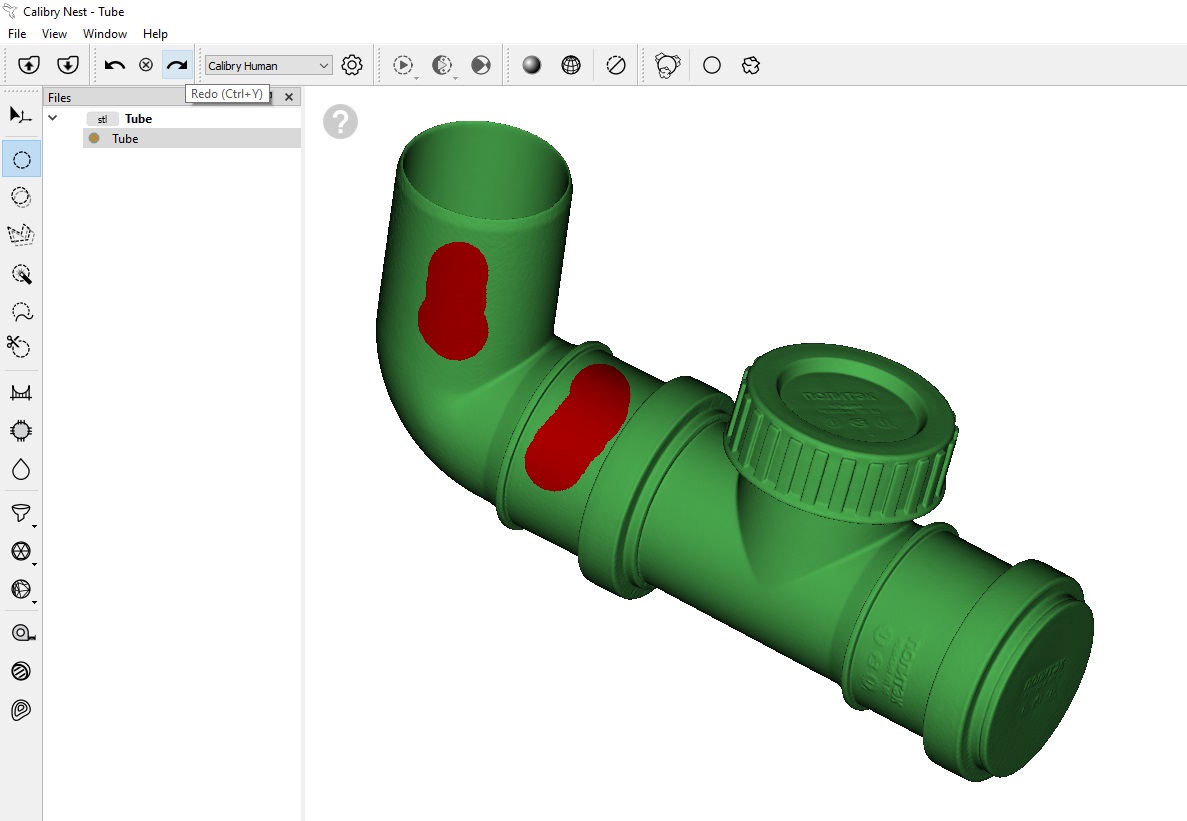 Increased ease of use during post processing – added the ability to create hot-keys for most frequently used functions and provided new helpful hints in various tools for new users. Important for: all users.

Support for 3D mouse. Important for: users of 3D mice.

Sounds notifications – added sound notification for when post-processing functions are complete. Important for: users with large data sets.
There are many more minor additions to usability and functionality of Calibry Nest (read full release notes
here
). And as always, this software is free and unlimited.