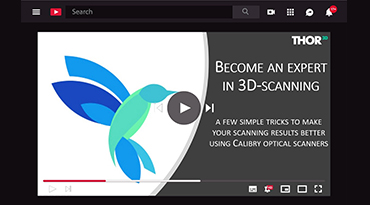 On January 20, we held our first public webinar: how knowing certain laws of physics can help you get better scanning results. We are happy to say that there were about 280 viewers at the event. What a great turnout for our first virtual event!
After the presentation, attendees asked questions concerning scanning transparent and dark surfaces and at what angle certain objects should be digitized.
We received a lot of positive feedback after the event, so more webinars are in development. Stay tuned!