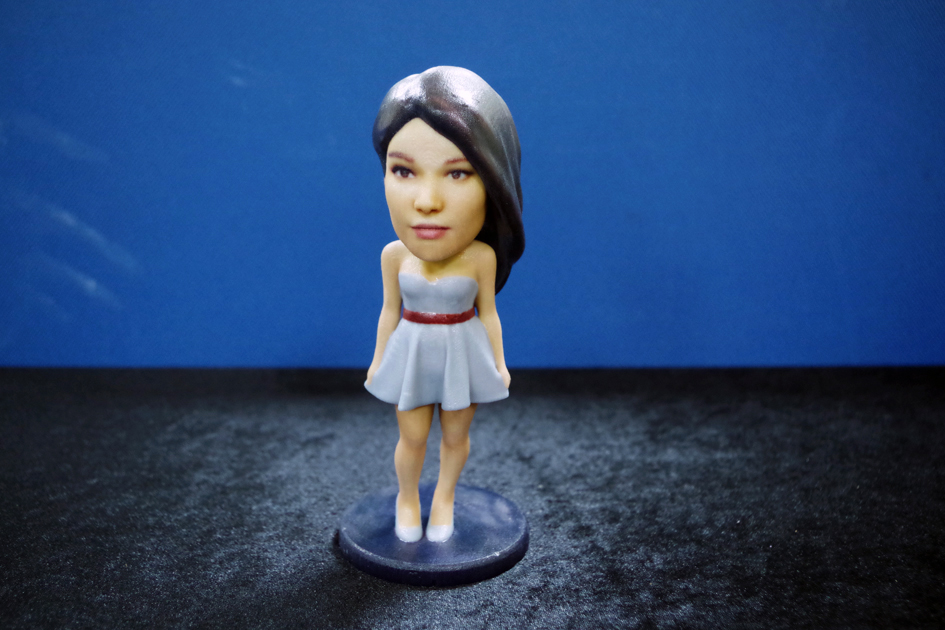 Two market leaders, THOR3D and 3DPandoras, combine their expertise to bring to market a complete solution at a great price.
Moscow, 18 January, 2017 – THOR3D, a leading manufacturer of wireless, handheld 3D scanners is proud to announce its official partnership with 3DPandoras a 3D printer manufacturer.
The two companies decided to join forces to offer its customers a complete solution (3D color printer & 3D color scanner), when it became evident that the two technologies are extremely complementary and both have, over the past two years, become market leaders in their own right. This "bundle" of 3D printer and 3D scanner will take the guesswork out of purchasing a solution for making souvenir 3D selfies.

Hundreds of 3D-selfie businesses started popping up all over the world in the past five years, but all had the same two problems: 1) making a 3D digital image of a human being is difficult and time consuming because scanning people with existing 3D cameras was not easy and 2) 3D printing was expensive because the only available color printer on the market was close to $100,000 and the cost of raw materials for the figurines made the final product, most often, prohibitively expensive for a majority of consumers who would otherwise be tempted to purchase these souvenirs for their loved ones.
This new bundle product will solve both issues. The THOR3D scanner costs a fraction of the traditional solution like a large and bulky 3D-scanning booth and comes with complementary THOR3D software which includes a special 3-button mode specifically for scanning humans. Scanning takes one minute and post processing takes four minutes. All rendering is done automatically, so the final image (which is ready for a 3D printer) is done in five minutes and does not require any special adjustments by the operator. Easy. The Pandoras3D printer is 1/8th (!) the price of the traditional choice for this industry and the cost of materials makes the final outcome, a beautiful 3D-selfie, affordable for every consumer who wants one.
"This solution, not only makes the 3D-selfie business financially viable, it also eliminates the need for highly experienced and hard-to-find technicians to run the day-to-day operations of such an enterprise", said Director of Sales of THOR3D, Anna Zevelyov. Importantly, she added that "we have also sweetened the pot by lowering our prices by 5% for anyone who is in the market for this bundle product. We are very excited to partner with 3DPandoras, as we strongly believe that they are the future of the 3D printing industry."
About THOR3D
THOR3D is a dynamic, innovative 3D imaging company best known for releasing the first-ever wireless 3D scanner in 2015. The company, based in Moscow, Russia and comprised of 50 engineers and mathematicians, quickly became a market leader in 3D scanning by introducing innovative products in quick succession. The latest such device is the Drake 3D scanner which allows users to digitize an object of any size (by having interchangeable lenses) almost anywhere in the world (by being completely wireless and autonomous).

About 3DPandoras
3DPandoras is a 3D printer company based in California. For the last 6 years, the company has been continually investing in R&D to develop technologies for their first rich full-color 3D printer. This printer has multiple areas of application including architecture, education and commercial production and combines the newest design and technology, which can solve Fused Deposition Modeling issues, such as clogged extruders or lack of precision, which are well known concerns in other 3D printers.