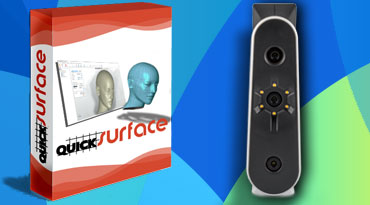 Today, Thor3D and Quicksurface have signed a partnership agreement whereas Thor3D distributors can resell Quicksurface software in a bundle with Calibry 3D scanner. Quicksurface was specifically designed to address complex reverse engineering needs of the novices, which along with Calibry scanner makes it a great tool for beginners and professionals.
While many sophisticated reverse engineering software is expensive and has a steep learning curve, Quicksurface's streamlined interface and intuitive tools enable users to master it quickly.
The software provides essential tools for reverse engineering and helps the users by guiding them through the workflow.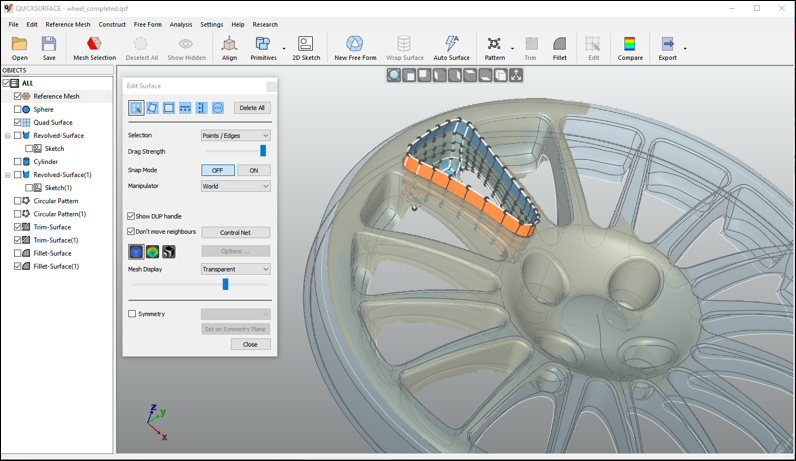 Image 1. A screenshot of Quicksurface software. Streamlined interface provides guidelines for the users.
The software is compatible with Autodesk Inventor, Autodesk Fusion 360, SolidWorks, Solid Edge and other major CAD programs. Moreover, the users can directly transfer the model into SOLIDWORKS without losing its parametric history.
"We see a strong trend now as more and more people, who have never been familiar with 3D scanning get into the industry. Although the manufacturers managed to reduce price barrier (and thus make their products affordable), the complexity of technology is another barrier the beginners face when they get into the 3D world. Together with Quicksurface we offer a great solution for those, who just started their path in 3D industry", comments Anna Zevelyov, Thor3D CEO.