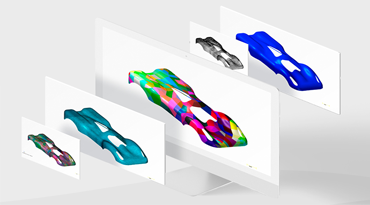 October 30, 2019. Moscow, Russia. Thor3D announced, today, it will include Verisurf Software as part of its education solution offering. The solution includes, 3D scanning, reverse engineering, measurement and inspection capabilities for the education market, including trade schools, certificate program institutions, and universities.
Thor3D, manufacturer of high-quality 3D scanners, will offer the combined hardware and software solution through its distribution partners. Three application configurations are available to support Reverse Engineering, Automated Inspection, or both. Each solution set is comprised of a Calibry scanner and the appropriate Verisurf software modules, which make great starter packages for educators and their students.
"We see strong potential in the education sector with the main focus of our solution package targeted at making 3D products more affordable for young specialists. Verisurf supports educational institutions by providing top-notch software and our newly released, affordable 3D scanner, Calibry, captures even the trickiest objects," said Anna Zevelyov, CEO and Co-founder of Thor3D.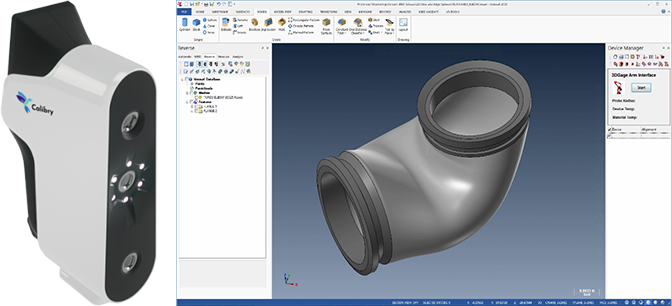 Photo caption: Calibry scanner used with Verisurf software to reverse engineer a typical automotive part into an intelligent 3D CAD model.
About Thor3D
Thor3D based in Dusseldorf, Germany and Moscow, Russia has been developing hand-held 3D scanners since 2015. The Company is best known for being the first to bring to market a wireless, hand-held scanner, and is an expert in 3D imaging and complex data processing. https://thor3dscanner.com
About Verisurf
Verisurf Software, Inc. is a measurement solutions company, committed to delivering advanced surface analysis, quality inspection, assembly guidance, and reverse engineering. Verisurf products and processes are vital to maintaining a digital thread between design, engineering, manufacturing, and finished part validation. Based on a powerful CAD platform, Verisurf is committed to digital Model-Based Definition (MBD), open standards, and interoperability with all coordinate measuring machines and CAD software. Verisurf solutions help manufacturers produce higher quality products in less time. You can learn more about Verisurf at www.verisurf.com