Calibry Nest is a desktop software, which comes with a 3D scanner in an unlimited number of licenses and allows the user to post-process the raw data captured by Thor3D scanners.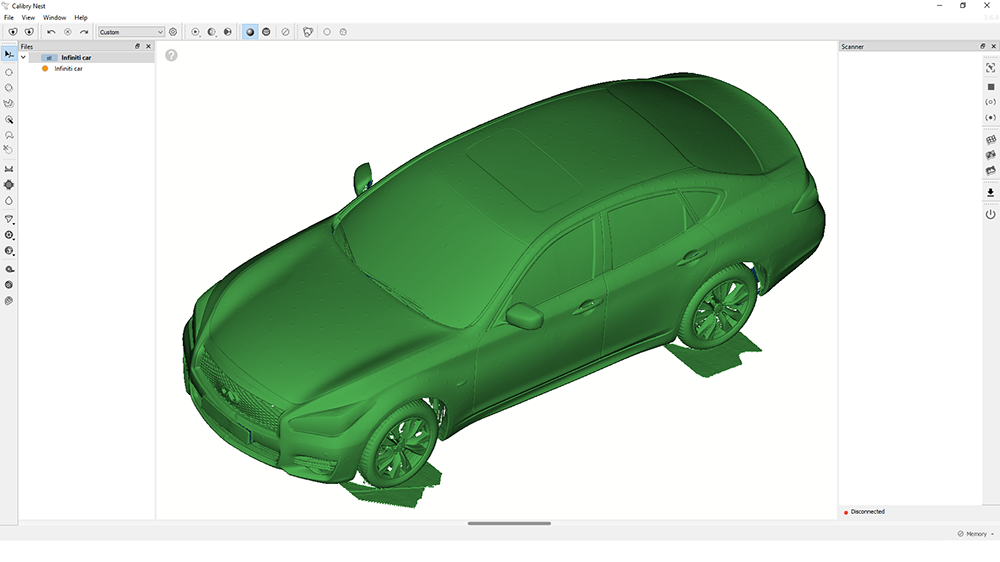 Watch our training videos on how to work in Calibry Nest software
The desktop software is an all-in-one solution that is frequently updated by our team of software developers. It has been translated into more than ten languages and we are constantly adding more translations. The program can be used as a viewer to open and edit models that were made using other 3D scanners or CAD software and the simple user interface should make it easy not only for an expert but a beginner as well.
precise scanning and impressive software for ideal result
Thor3D scanner and Geomagic software make a powerful combination. Whether you need Geomagic Design X, Control X, Wrap or Geomagic for Solidworks, purchasing them together with a Thor3D scanner will save time and money.
professional 3D scanning and powerful metrology software united
Compelling tools for solid modeling, reverse engineering and analysis make it a great option for schools, universities and businesses. Purchase Thor3D & Verisurf bundle to enhance your 3D solutions.
Download brochure
Purchase Calibry 3D scanner in a bundle with Verisurf software
Scan any-sized object using Calibry 3D scanner
Use one of Verisurf's many useful modules

An effective set of tools for a 3D scan



Whether you are an engineer or a product designer, this bundle will be a great solution for you. Start from your scan data and model, render or analyze your 3D models. The software offers a variety of tools to work with point cloud data and polygon meshes.
A great combination of fast scanning and
artistic tools to unleash your creativity
Create 3D sculptures, fantasy characters, illustrations and much
more with the help of flexible software and powerful Calibry 3D scanner. Simplify your workflow and save money by purchasing our bundle.
BUY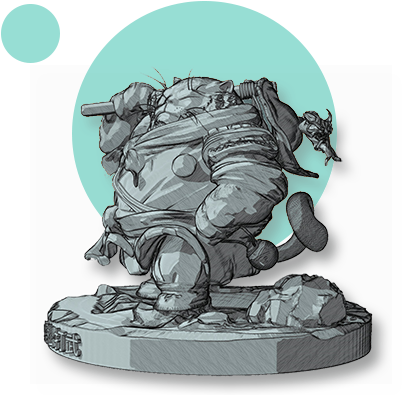 Imagine that you need to create a fantasy character, a futuristic weapon or a creature from a fairy tale. You may start your work from scratch and devote lots of time and effort to sculpting details by hand. Or you can use Calibry3D scanner to digitize any real-life item as a reference object and save your time.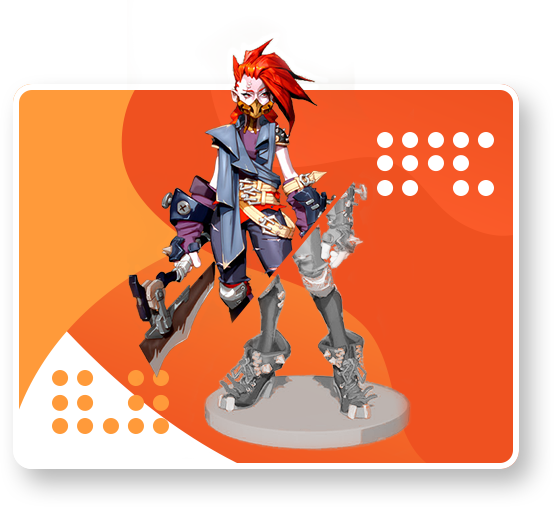 Movies and games


Digitize an actor with Calibry 3D scanner and morph it into a fictional character!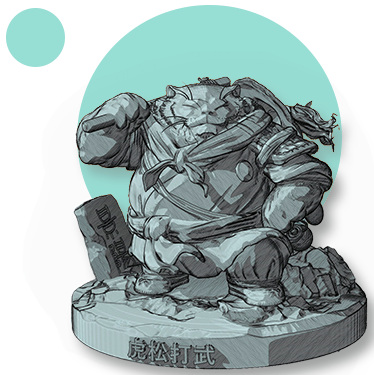 Create anatomically correct characters quickly, by using a 3D scan of a human as reference. Or construct realistic industrial 3D images with life-like intricacies with ease. Be an artist and let Calibry do the mundane.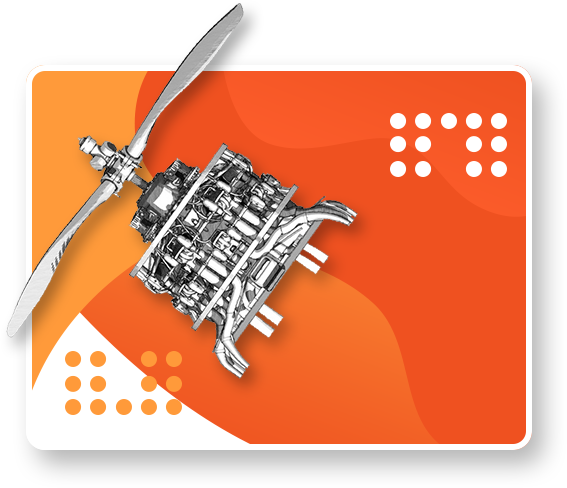 Product design


Get a scan of a reference product and work on its design with artist-friendly ZBrush tools. Calibry easily captures even traditionally tricky objects, so you are free to create.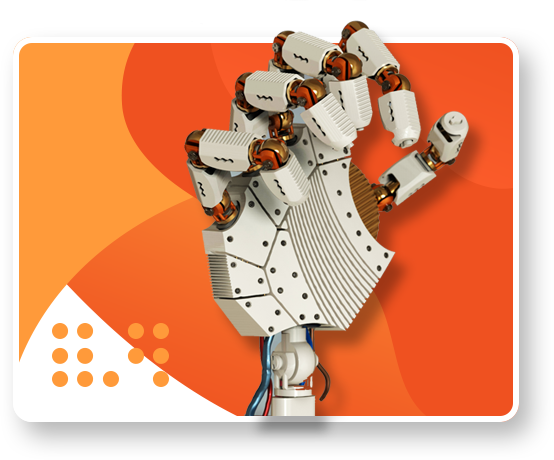 Science and 3D printing


Archeology and anatomy are one from many areas of scientific application of Calibry3D and ZBrush. Digitize, sculpt and print!
Simple, yet powerful software for complex reverse engineering tasks
QUICKSURFACE was specifically designed to provide reverse engineering solutions for both professionals and non-professionals. Streamlined UI and powerful parametric hybrid modeling tools along with Calibry 3D scanner make this bundle perfect for those, who just start their path in reverse engineering world.
Purchase Calibry 3D scanner in a bundle with QUICKSURFACE software.
Scan any-sized object (non-organic, or free form) using Calibry 3D scanner.
Turn your scan model into CAD in a few simple steps and enjoy the result.
fast reverse engineering solution for
freeform shapes
Thor3D and Cyborg offer a perfect bundle for those, who need fast mesh-to-CAD of organic forms within minutes. Scanned meshes are known for being time-consuming when it comes to reverse engineering. Cyborg 3D has a unique set of tools which facilitate converting the mesh to CAD within minutes!
Contact the manager and purchase Calibry 3D scanner in a bundle with Cyborg 3D MeshToCAD software. Ask for the bundle.
Quickly digitize any object with Calibry 3D scanner.
Use Cyborg3D to work with the mesh.
With Cyborg 3D MeshToCAD you can easily convert into CAD: sculpted meshes (Zbrush), scans of organic forms and subdivision surfaces. The software is compatible with such well-known CAD-programs as SolidWorks, Solid Edge, Rhinoceros and Autodesk Inventor. The conversion is intuitive, easy and fast.

The software provides adaptive knot density, which helps the model to stay hi-res at the same time remaining "light-weight" for future CAD manipulations.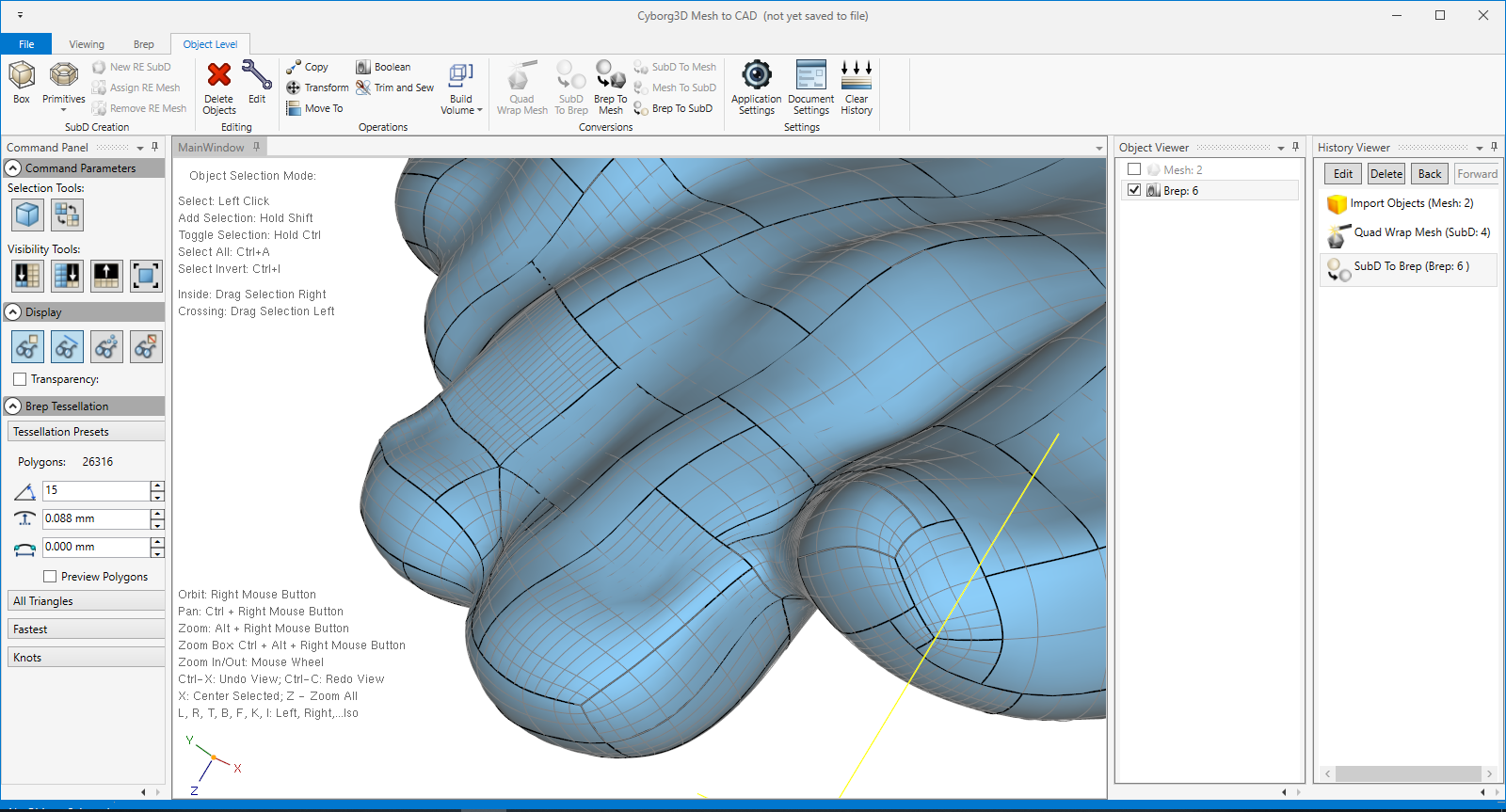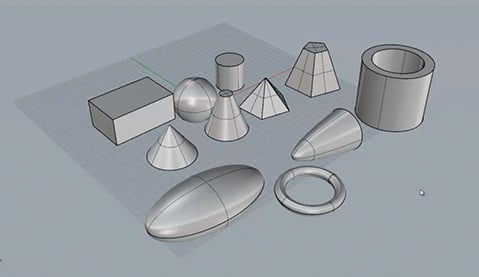 SOLID MODELLING
In solid modelling, an engineer creates a mechanical part out of solid primitives partially imitating the process of manufacturing (extruding, drilling). Solid modelling is parametric, meaning that the change of one parameter inevitably leads to the changes in the adjoining ones. The model has a parametric history (the tree) and the engineer can always trace back to the previous stage of the model and change it.
INDUSTRIAL SCAN DATA REVERSE ENGINEERING BUNDLE
Industrial Scan Data Reverse Engineering Bundle comprises CAD and REVERSE modules from Verisurf suite. Verisurf Reverse creates surfaces and features to create CAD model. It creates custom-fits lines, arcs, splines, planes, spheres, cylinders and even freeform surfaces.


Verisurf CAD module enables users to import all popular CAD formats. The architecture of the program allows to create custom tools to fit the users' specific needs. Model-based Definition (MBD) lets users set unique IDs and tolerances in the model for any surface or feature.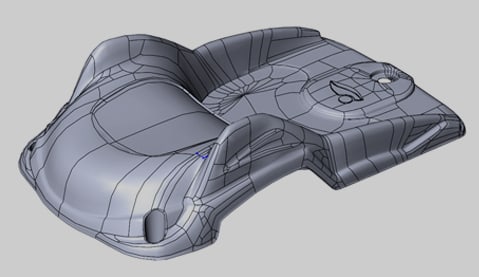 SURFACE MODELLING
Surface modelling is best used when creating a freeform or organic object. It is not parametric, doesn't have a history tree and is hard to change. Surface modelling constructs the surfaces of an object meaning that the object is hollow inside until the engineer builds enough of the surfaces to "lock" the part. This is an important issue in surface modelling, because an object cannot be finished until it has holes in it. Various programs suggest different methods to test if the object is complete, or still has holes.

INDUSTRIAL SCAN DATA INSPECTION BUNDLE
The bundle comprises CAD and ANALYSIS modules. With analysis module the user can easily analyze the CAD model with a click of a button: analyze points-to-points, points-to-curves, points-to-surfaces or points-to-meshes and generate deviation reports. The program generates the report in Excel file and HTML-based color reports, including color deviation mapping.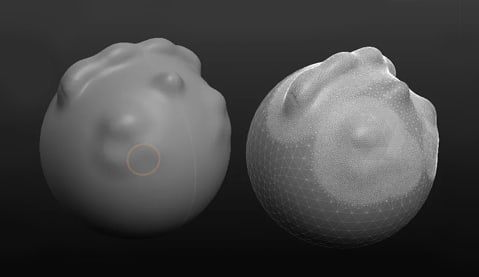 SCULPTING
As with the surface modelling, sculpting is used in creation of organic/freeform objects. The difference lies in the principle of the model construction: a specialist starts with a stimulated ball of clay and works on an object as a real sculptor. Sculpted meshes usually have millions of polygons, which makes them the "heaviest" 3D models.
Additional Information
EDUCATION BUNDLE
This bundle was specifically designed for educational institutions. It provides the most essential Verisurf modules for a complete metrological or reverse engineering tasks. The Suite includes CAD, MEASURE, BUILD, ANALYSIS, REVERSE, and AUTOMATE modules.